Have you ever thought what benefits you have when you own your property? Well, real estate has always been granted as one of the most stable investments! It frequently indicates one's status and wealth within the society. It provides a much -needed individuality in the neighbourhood. The value of owning property as an asset has only progressed with time. This is to change soon, especially in a post-Covid 19 scenario where the intricacies attached to buying stocks have grown. Similarly keeping money in the bank now retrieves meagre returns.
As we are going through a lockdown phase, it gives an ideal possibility for smart buyers to spend their valuable time in searching, assessing and narrowing down the alternatives for their dream home with probable trustworthy builders. And today, technology is helping all such smart buyers to get the best deal cracked online!
Well, we can quickly run through why Real Estate has proved to be the safest investment option so far other than SIPs, Mutual Funds, etc.:-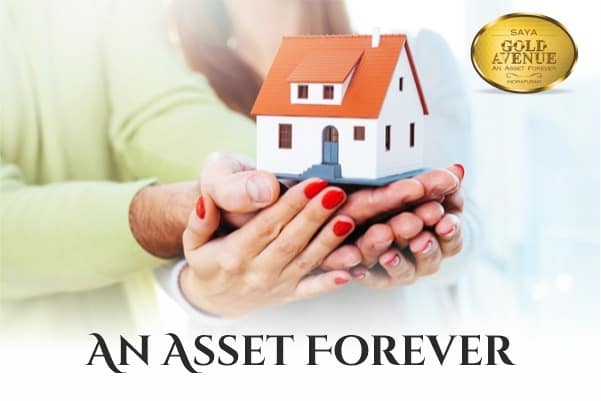 Concrete/Tangible Asset Value
Real estate investment increases its authenticity and returns on investment as it is not paper money!
Stable Income Return
The rental yield from real estate is much higher than returns on any traditional sources of investment, like stocks, bonds, insurance, mutual funds, etc.
Deficit Demand
Builders have been offering attractive offers to the customers to have the continued relations, currently offering meagre rates, effective payment plans and further offers resulting in lowering the cost of the property. End-user can expect to buy a property & get good profits this lockdown.
RBI Announcements which will Boost Realty Sector
Supplementing this, the recent repo rate and reverse repo rate cuts have made residential loans cheaper. The interest rate is likely to reach as low as 7 %. (Source-Economic Times) Therefore, post lockdown is an exemplary time for homebuyers to reach out and take advantage of the smaller home loan interest rate, particularly those who have been delaying purchasing choice. Buying a real estate property by recovery from the banks in case of any financial crisis with the bank is a significant factor that highlights the real estate sector the best and safest way of investment!
Decisive Highlights by RBI
The term loan on EMI's has been put on hold.
There is a significant price rise expected post the lockdown, which will assure a guaranteed profitable ROI.
RBI reduces the home interest rate by slashing the REPO rate by 75 BSP. This will accelerate and facilitate bank credit flows towards the besieged sector in the wake of Covid19 crisis.
It is understood that alike 75% of the funds made accessible by the banks swing towards real estate investment. And going forward, uncertain times will become a part of our new routine for which we all must master to live with it and invest wisely in products with longer shelf life and with apprehending value.
The cherry on the cake is the Builder Buyer Agreement- whereas per the RERA guidelines, it has been notified that post the 10% of the home payment, the buyer is liable to own a property, which was not the case before.
Adopting New Technologies to Create a Brand Presence
Today, most businesses have shifted towards a digital transformation, including the real estate sector. Developers are frequently leveraging as well as exploring with different digital platforms to engage the customers. Most of the popular tools such as video calls, Skype, to new-age technologies like Augmented Reality, Virtual Reality, etc. are frequently finding application over real estate business platforms, this current situation. These technologies are empowering developers to provide a virtual tour of the projects and involve with dormant customers. This can be a big trigger for buying choices while staying indoors. Moreover, the first step towards buying a home for most of the customers starts with the digital world.
Festive Period- A Booster Dose!
Festive period in the late half of the year is likely to enhance the momentum in the housing sector, with attractive deals and offers. Besides, there are benefits for projects that fall under the affordable housing category. It is expected that post this lockdown period; the Government is likely to incentivize the home buyers further. Needless to emphasize that this is a critical sector which adds profits to the national GDP and more than 200 ancillary industries and lakhs of people are reliant on the success of this sector. Renowned bodies like Credai and Naredco are working steadily in urging the government to help build that much-needed sentiment and climate in the country which will give the necessary fillip to the economy.
We are confident that when the coronapocalypse recedes, smart home buyers will acquire the benefit of better-priced deals, lower home loan interest rates and variable incentives by the government. Overall, while the short-term repercussions of the pandemic may seem to be harmful, it is likely to trigger definite changes in the entire ecosystem, making it a win-win scenario for home buyers and developers alike.
About Saya Homes
Striving hard for giving a new shape to the NCR Realty by offering a new lifestyle to the people for a new beginning, Saya Homes are proud to have built and fostered a genuinely admirable legacy for more than 20 years! Saya Homes aims at creating a bigger community with steadfast commitments in the residential, retail, and commercial real estate business. By now, the developers have successfully delivered three residential projects- Saya Desire , Saya Zenith & Saya Zion . The upcoming projects consolidate the world-class, luxurious & signature residences Saya S Class, adding a new feather in the hat by forming an extravagant high street commercial Saya South X . Saya is also nearing possession for one of our most famed projects in Indirapuram Saya Gold Avenue, the tallest tower of Ghaziabad.